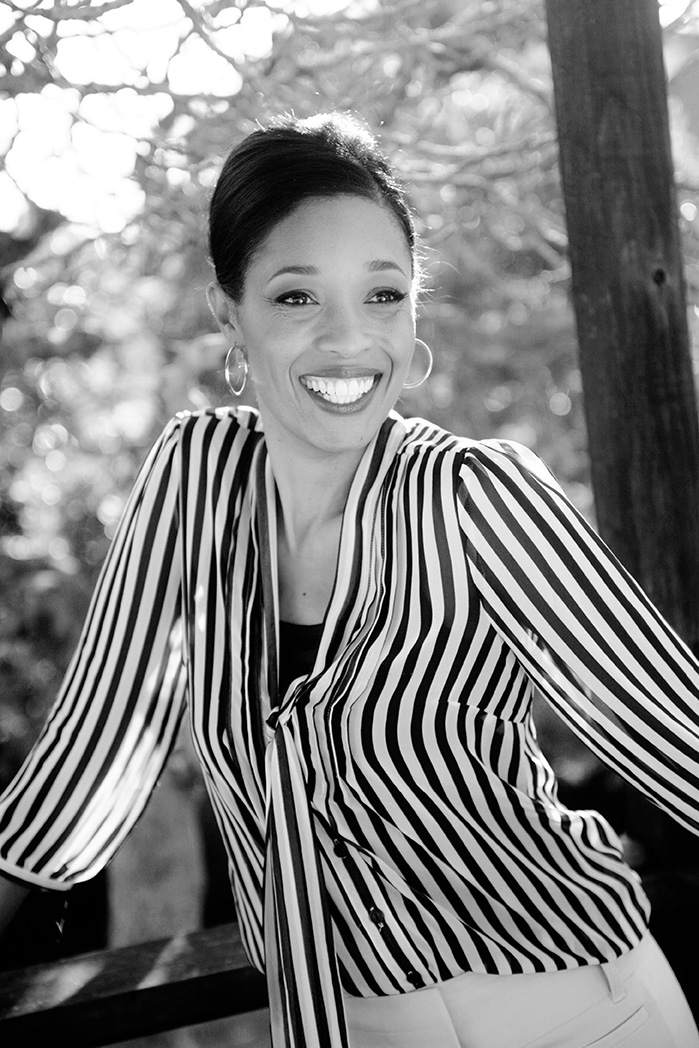 Tembi Locke has made a career starring in over fifty television shows and films. She has appeared and recurred on long-running series such as NCIS, THE MENTALIST, CASTLE, BONES, FRIENDS. For two seasons she played Dr. Grace Monroe on the Syfy an favorite EUREKA. You can enjoy her comedic turn opposite Jim Carrey and Jeff Daniels in DUMB AND DUMBER TWO and on The CW series, CRAZY EX GIRLFRIEND. Currently, she has recurring roles on the critically acclaimed series THE MAGICIANS.
Born to civil rights activist parents in Houston, TX, Tembi was named by legendary South African folksinger and activist Miriam Makeba. Her name, Tembekile, means "trustworthy." It was a politically charged beginning for the girl who once watched late night re-runs of The Planet of the Apes while her father taught her the ins and outs of disengaging an FBI wiretap on the family phone. "I mean really, leather vest wearing orangutans and wiretaps! Talk about theatre of the absurd. How could I not make a beeline for the nearest stage? In acting, I found a place to hold both the humor and depth of my experience." That combination of wit and heart is something that Tembi still brings to each of her roles.
Fluent in Italian, Tembi lived in Italy before graduating from Wesleyan University with a degree in art history. After college, she moved to NYC and began doing "off-off-off and around-the-corner from" Broadway plays. " You had to go six flights up to see a play in a closet with more actors than audience members. "She also worked on the soap opera AS THE WORLD TURNS while studying at Circle in The Square and with Bill Esper. "It was a creatively defining time, an ideal preparation for a life in the arts. I waited tables in the West Village "til five in the morning and took classes during the day, trying my hand at everything from hosting to being a tour guide. I had to learn fluidity and tenacity, something that would come in handy when I moved to Hollywood." After her agent lured her to Los Angeles, she launched her primetime career, booking her first audition for the classic TV sitcom THE FRESH PRINCE OF BEL-AIR." She never looked back.
Tembi is also an artist and an advocate. Her paintings are in private collections across the United States. In her personal life, she is passionate about issues related to sustainability, arts, education and raising awareness of family caregivers and community efforts to alleviate grief. A longtime homesteader, Tembi is also an enthusiastic gardener and advocate for urban gardening as an act of social justice.
In 2015, she launched THE KITCHEN WIDOW, a personal story and advocacy project. This internationally recognized web series is a modern take on the age-old kitchen table conversation – dedicated to raising awareness about how we can support each other in times of illness and grief. Tembi uses the prism of food to inspire how we foster connection when it matters most. Click HERE to learn more.
When not working, she can be found on the summer beaches of Sicily with her beloved daughter at her side and a gelato in hand.